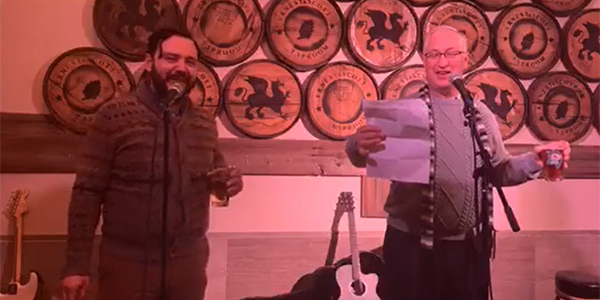 On December 4, Pastor Edwin Estevez and Rabbi Michael Beals co-hosted Wilmo Wednesday - a variety talent show produced by Gable Music Ventures at Ernest and Scott Taproom in downtown Wilmington.
This episode features a discussion between the two of them during the show (apologies for the audio quality).
Click Here to see video from the show.