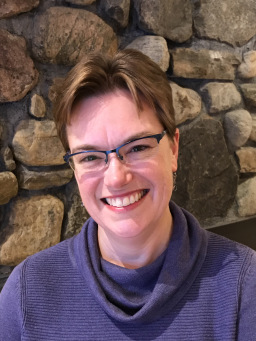 In this episode, Pastor Edwin and Pastor Emma sit down with Rev. Cindy Kohlmann, Co-Moderator of the 223rd General Assembly of the Presbyterrian Church (U.S.A.) - this is a rich discussion filled with thoughtful insights about issues in the church and some approaches worth considering.
Cindy Kohlmann graduated from Whitworth College in 1995 with a B.A. in Theatre and Religion and Austin Presbyterian Theological Seminary with an M.Div. in 1999.
While in seminary, Cindy served in the U.S. Naval Reserves as a Chaplain Candidate, where she learned to go to where the sailors worked and gathered in order to do ministry.
Discerning a call to parish ministry, she was ordained in 1999 to serve as the solo pastor of the New Jersey Presbyterian Church in Carlisle, OH.
In 2005, she married the Rev. Eric Markman and moved to Massachusetts, where she served the Clinton Presbyterian Church for 8 1/2 years.
During her pastorate in Clinton, Cindy helped the church become multicultural in worship, leadership, and fellowship, welcoming immigrants from West Africa and Brazil into all aspects of the church's ministry. In 2010, Cindy added a temporary position with the Presbytery of Northern New England (PNNE). After PNNE went through two years of visioning and reorganization, Cindy was asked to stay on in the newly designed role of Resource Presbyter. At the end of 2014, she said goodbye to the Clinton church, and began a full-time position shared between the Presbyteries of Boston and Northern New England on January 1, 2015.
As Resource Presbyter, Cindy provides leadership to both Presbyteries, facilitating conversations about vision and structure, designing opportunities for leadership training, planning programming during Presbytery meetings, and connecting congregations and pastors with both local and denominational resources.
To provide balance, she loves walking and running, watching birds and animals and being outside, and reading. In addition to her husband Eric, she has two amazing adult step-daughters and two extremely opinionated cats.